Girlfriends
The term "girlfriend" is used a lot these days. In this case, it means two beautiful and sexy women who really like each other a lot, and who try to give each other as much pleasure as they can. And based on that definition, Miela and Caprice sure do fit the bill. These two cannot keep their hands off each other when they are together and try not to waste any time getting to the pleasure giving. They each know what the other likes and really take their time with each other... making sure to give the other the most pleasure possible. We won't spoil it for you... but let's just say, they succeed. : ) We hope you enjoy the time these two girlfriends spent with each other as much as they did.
Download the full nude gallery!

Download the full nude gallery!
Girlz

Lesbian Affairs

Posted 7 weeks ago
Models in this gallery:

Miela A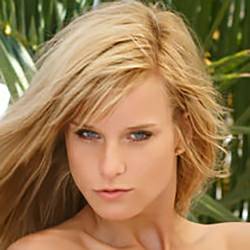 Little Caprice