Beautiful blonde babe Nika H and her fellow Ukrainian sex kitten Milena D waste no time getting down to nautical naughtiness onboard a speedboat. They start getting undressed immediately, exposing their beautiful breasts and pussies - although it's Nika who's naked first. She pulls Milena's legs wide apart and flicks her pierced tongue up and down her labia, giving Milena such pleasure. When it's Milena's turn to reciprocate, she licks Nika's slender torso, before dropping between her legs and eating her juicy pussy. The insatiable lovers entwine their bodies, lock lips, and frig each other into a frenzy.
Tags:
Download the full nude gallery!

Download the full nude gallery!
Beach and Bikini World

Beach, Bikinis & Pools

Posted 4 years ago
Models in this gallery:

Nika N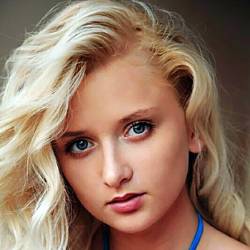 Milena Angel