In this amazing lesbian film, Alexis and Luna C. have a "secret love affair." Luna C. is a young, long and tight cocoa-skinned goddess, and Alexis is fairer of skin and a bit MILFy, but every bit as hot. The affair starts out with Luna C. reading in the sun, and up comes Alexis and decides it's time to partake in something a bit more, well, intimate. Pretty soon she's leading Luna into some deep kissing, and you quickly realize these two know each other very well, or have at least been wanting to for a long time! Alexis is definitely the "top" in this relationship, and pretty soon that's exactly where she is, as the sexy couple grinds and moans into deeper connection. Soon, Luna is having lunch deep in Alexis's private space, and then Alexis returns the favor. This is some really unique and amazing lesbian love licking!
Tags:
Download the full nude gallery!

Download the full nude gallery!
Girlz

Lesbian Affairs

Posted 4 years ago
Models in this gallery:

Alexis Crystal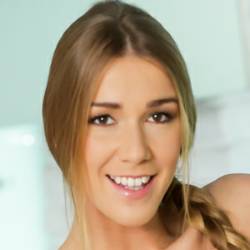 Luna Corazon